Season 1 of MTV's Teen Wolf aired on Sunday June 5, 2011. It's pilot episode, Wolf Moon had an estimated 2.170 million U.S. viewers. This season was filmed in Atlanta, Georgia and consisted of a twelve episode order with a single main story-line.
Season Summary
Protagonist Scott McCall (Tyler Posey) is an average teenager suffering from asthma and living with his single mother in Beacon Hills. One night, he and his best friend Stiles Stilinski (Dylan O'Brien), the son of the local sheriff, Noah Stilinski (Linden Ashby), learn about half a corpse found by police in the woods. The two set out to find the other half, but Scott is attacked and bitten by a Werewolf. With his new-found lycanthropy, Scott gains supernatural abilities, such as enhanced strength, speed and heightened senses, enabling him to excel as the captain of his Beacon Hills High School lacrosse team. He gains respect from popular girl, Lydia Martin (Holland Roden), and the envy of her lacrosse-playing boyfriend Jackson Whittemore (Colton Haynes). Scott also develops a romantic relationship with school newcomer, Allison Argent (Crystal Reed); however, he soon discovers her father Chris Argent (JR Bourne) is a Werewolf Hunter.
Scott and Stiles meet Beta Werewolf Derek Hale (Tyler Hoechlin), whose family perished in a mysterious house fire six years ago. They uncover the second half of the missing corpse and discover it is Derek's sister, Laura Hale. He learns the Alpha Werewolf, the most powerful of all wolves, is on a murdering spree and was responsible for biting him. Realizing the consequences and dangers of his new life, he is forced to protect his peers and loved ones, including his girlfriend Allison, who struggles to find her place in their new world, torn between the Werewolf love of her life and her family's Hunter legacy.

Cast
Main Cast
| | |
| --- | --- |
| Recurring Cast | Minor Cast |
Episode List
Image
Title
Airdate
Episode # in Season
Episode # in Series
Wolf Moon
June 5, 2011
1
1
After being bitten by a creature during the search for a missing body, Scott gains strange abilities.
Second Chance at First Line
June 6, 2011
2
2
Scott tries to adjust to his Werewolf powers and contemplates whether to play in the big lacrosse game coming up.
Pack Mentality
June 13, 2011
3
3
Scott is excited for his first date with Allison, until it becomes a confusing group date with Lydia and Jackson in tow. Meanwhile, a mysterious animal attack occurs, putting Stiles' dad, Sheriff Noah Stilinski, on high alert.
Magic Bullet
June 20, 2011
4
4
Kate Argent arrives in town and is attacked by the Alpha. While fighting it, she shoots Derek. Now, Scott has to get one of the special bullets she used to harm him in order to save Derek's life.
The Tell
June 27, 2011
5
5
There's another animal attack in Beacon Hills, this time witnessed by Jackson and Lydia, raising more questions about wild animals. Meanwhile, Scott and Allison skip school and Derek must deal with the Werewolf Hunters on his own.
Heart Monitor
July 4, 2011
6
6
Scott tries to control his transformation so he can spend more time with Allison. Elsewhere, Derek is attacked as he continues trying to make an ally of Scott.
Night School
July 11, 2011
7
7
The gang gets trapped in the high school by the Alpha, who's trying to get to Scott.
Lunatic
July 18, 2011
8
8
Scott deals with a broken heart and the upcoming full moon. He starts to act differently and puts Stiles and Allison in jeopardy. Derek returns to help Scott regain control.
Wolf's Bane
July 25, 2011
9
9
Jackson Whittemore puts Scott McCall in danger. Allison Argent starts to question her family's strange behavior.
Co-Captain
August 1, 2011
10
10
Scott McCall scrambles to protect the people he loves, including Allison Argent, who's beginning to follow clues about her family history. Meanwhile, Stiles Stilinski is getting closer to solving the mystery behind Derek Hale's family.
Formality
August 8, 2011
11
11
A winter formal is held at the school. Scott struggles to protect both his friends and enemies while also keeping his secret safe from Allison.
Code Breaker
August 15, 2011
12
12
Scott is caught in the middle of a war between Hunters and Werewolves, and enlists the help of both his friends and enemies to stop the mysterious killings and win back Allison.
Trivia
This season premiered on June 5, 2011 in the United States, and the finale aired on August 15, 2011.
Season 1 was filmed in Atlanta, Georgia, USA.
The first season was also accompanied by a webseries called The Search for a Cure, which detailed Scott and Stiles' investigation into Werewolves and their quest to determine if there was potentially a cure for lycanthropy.
In 2011 during Season 1, Teen Wolf was nominated for six Teen Choice Awards: Choice TV Fantasy/Sci-Fi, Choice Summer TV Show, Choice TV Actress - Fantasy/Sci-Fi (Crystal Reed), Choice Summer TV Star - Female (Crystal Reed), Choice Breakout Star (Tyler Posey), and Choice Summer TV Star - Male (Tyler Posey).
This season was released on DVD on May 22, 2012 in the United States.
Media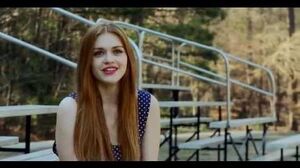 Community content is available under
CC-BY-SA
unless otherwise noted.