Welcome to Teen Wolf Wiki!
We are an encyclopedic wiki documenting all canon content relating to Teen Wolf. As such, fanon material should not be documented here. For documenting fanon content, please head over to the Teen Wolf Fanon Wiki.
We currently manage 843 articles and 5,683 files and would love your help to make more.
Welcome to Teen Wolf Wiki!
This is a place where fans or anyone interested in the show can talk about Teen Wolf and get the latest info. Please, do not spread hate. Also, note that this is not a fanon wiki; all information must be about this show and, if possible, sourced. Articles must be written in a neutral point of view, which means no use of the words "I," "You," or "We" in articles unless quoting dialogue from the show. For example, "We learned that the Beast is..." is not permitted. No wild speculation is allowed in the articles. Speculation can only be tolerated if there is a basis of fact and if in the show it is known as such, i.e. "It is unknown how the Beast transforms, but..." etc. Please read the policy page before editing. Thank you.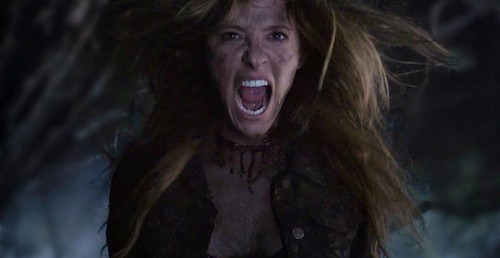 Kate Argent: Kate Argent is was a major antagonist in Season 1 and Season 4. She is the daughter of Gerard Argent, the sister of Chris Argent, the sister-in-law of Victoria Argent, the niece of Alexander Argent, the aunt of Allison Argent, and a descendant of Marie-Jeanne Valet and Henri Argent. She was first introduced as an Argent Hunter sent to Beacon Hills in January 2011 to help her brother Chris deal with the new Alpha ravaging Beacon Hills.
Hayden and Liam: Hayden and Liam's relationship began in sixth grade when Hayden interrupted a fight between Liam and another student in the hallway. Liam, overwhelmed with anger, accidentally punched Hayden and broke her nose, so Hayden broke his nose in return. After Hayden was turned into a Chimera, Liam helped her accept her new reality. The two became even closer when they were both held captive by the Dread Doctors, eventually beginning a romantic relationship.



If you see this, your JavaScript might be disabled or DiscordIntegrator plugin isn't working. If the latter, please contact a wiki administrator.